On On Hotel, Phuket (Thailand)
metadata

keywords:
published:
updated:
The flight from Singapore to Phuket was pretty cool as we flew around a monsoon storm and I managed to see forked lightning from the aeroplane, which was cool - oh yeah, the pilot was Scandinavian. I am currently staying in the On On Hotel which is the hotel that was used for the filming in The Beach. I have just discovered that number 1 is the fastest setting for the fan, not number 4, the fan now sounds like a Huey! Anyone else thinking of Ride of the Valkyries?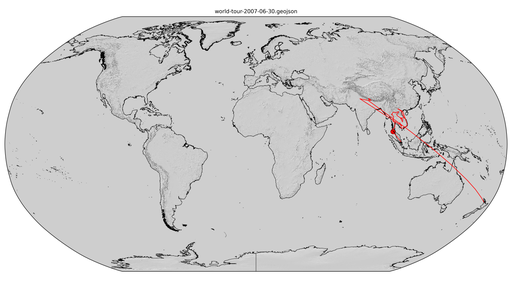 Well, I'm now on a beautiful beach. Jungle approaches at the fringes and the beach is a crescent shape. The colour of the water is like something off a poster and the sand is the same to boot. It feels very touristy though as there are loads of hotels and store fronts - not to mention the miles of deck chairs!