On On Hotel, Phuket (Thailand)
metadata

keywords:
published:
updated:
Today has been a really good (and expensive) day. It was slow to get started due to it being Sunday and therefore hard to find food early on. This puzzles me as it is not a Christian country so what's the deal? - but oh well. I decided to set out and find the Gibbon Rehabilitation Centre and Bang Pae Waterfalls. This required me having a three-way conversation with a tuk-tuk driver and a Policeman, during which I did a monkey impression which finally got through to the Policeman, who did an authentic Gibbon impression, who informed the tuk-tuk driver where I wanted to go! The Gibbons were very noisy, buy great to see. I got talking to one of the volunteers out there and it seems like a great set-up, check out their website if you're interested in going out there and working for them (I linked to it earlier).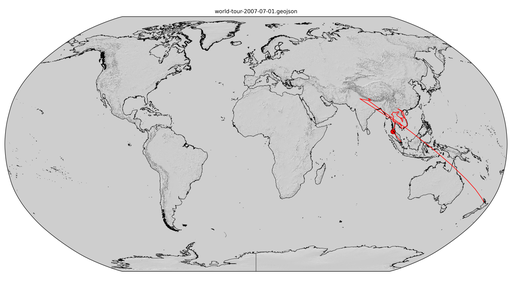 Walking further into the jungle I came across Bang Pae Waterfalls, which was also like something off a TV add. They were beautifully isolated in the jungle and I tried to take some long exposure shots by leaning the camera against some rocks. There were many Thai kids around playing in the plunge pools.
I then decided that today would be a good day to visit Ton Sai Waterfalls, however, when I got there I realised that they were nowhere near as good. It was a good experience though as I got there via a motorbike taxi - the first of many I imagine.