Kiwi House, Ranong (Thailand)
metadata

keywords:
published:
updated:
I decided that my skin could not take another day at the beach so I advanced my plans to make my way to Ko Tao. I caught the bus for Ranong which is 300km away from Phuket. Once I got to Ranong I immediately checked into Kiwi House, which is owned by a Thai-New Zealand couple. It was basic, but the woman in charge was priceless, she arranged everything for me. The next day I was to get a boat across the river and visit Myanmar and then get a minibus to Chumphon so I could get the catamaran to Ko Tao, all in one day!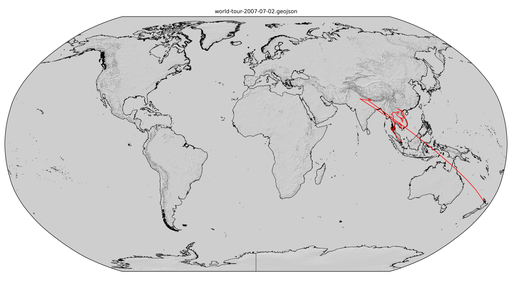 Once I checked in and dumped my bag I decided to walk 2km to the natural hot springs which were nearby. To be honest, they were just like any other set of sulphur springs, however, the thing that was most interesting was that it also went into the river, which coloured it a milky-yellow. This made it appear, at first glance, like the river was made of glacial melt water, which was very off-putting against the backdrop of jungle!