My House Hotel, Bangkok (Thailand)
metadata

keywords:
published:
updated:
Well, I'm sweating loads and I'm tired but I'm sat on my bed in Bangkok. The day started out early with me leaving my room on Ko Tao at 0750 and walking the 2km to the pier along the roads, with my 2 bags, so I'd be there early for my 0900 check in time for the catamaran. When I got there I was informed that there was a mix up and that my particular catamaran left at 1015, not 0930. So I sat around for ages, getting bored and slightly frustrated that I'd already read all my books. The boat trip was fine and the film was "The Queen".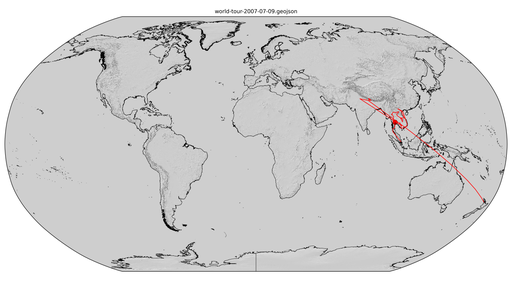 On the bus to Bangkok I got talking to a girl from Wales who was out doing Thailand, Malaysia and Singapore. We got on really well I thought and I enjoyed the company. She's the first person I've met and properly talked to so far. We arranged to meet up one night in Bangkok and go and do something.
I got a tuk-tuk from the bus to my intended guest house but it was full. My second choice only had deluxe suites left so I'm now at my third choice. It is cheap at 190THB for an en-suite, but there are no plugs and the walls are dirty and manky. Tomorrow I need to go to the Vietnamese Embassy and get a visa, wahay!