My House Hotel, Bangkok (Thailand)
metadata

keywords:
published:
updated:
This morning started off with a close call: I had Cornflakes. Within 10mins I realised my mistake (the milk) and was on my knees in front of the toilet. In the end I did not vomit, but it was a close call. It reminded me of a lesson I had forgot: "Don't eat dairy products when travelling!".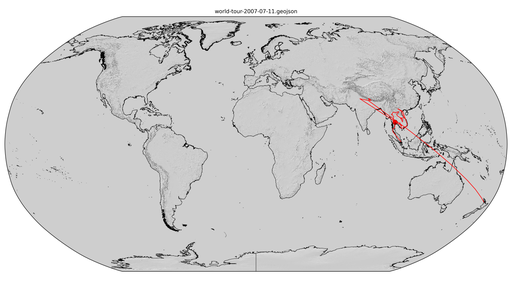 I'm really starting to get bored in Bangkok. This morning I went back to the internet café and sent off some more emails (and Facebook). I then decided that to pass the time I'd look around the shopping centres until it was time to collect my visa. I decided I could pass the time (as it was so cheap) by watching another film. When I got to the cinema I found out that Harry Potter and the Order of the Phoenix come out today; I immediately got a ticket. I was really pleased, I only had to wait 20mins as well which made me really chuffed. The film was good and easily passed the time until I had to get my visa.
Tonight turned out well after all. Just before I got in the shower I got a text from the girl I had met on the bus to Bangkok from Chumphon. We went to go and see Muay Thai (Thai Boxing) at Ratchadamnoen Stadium. It was really good night; the last fight was the best. The guy knocked his opponent out in the last second of the last round with a cheeky move. We then went back to Khao San Road and drank cocktails until her friend came to meet her at 0015. It was a really good night!