Jolly Frog Hotel, Kanchanaburi (Thailand)
metadata

keywords:
published:
updated:
Today has been a fairly straight forward day. I got a taxi to the Southern Bus Station in Bangkok and got a bus to Kanchanaburi, followed by a rickshaw ride to the guest house. I have a double bed, en-suite, fan, electricity and a clean tiled floor, which is good at 200THB, much better than the place I stayed in Bangkok.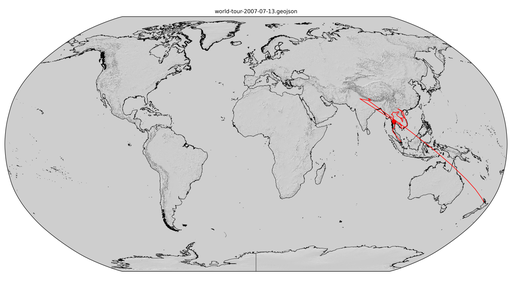 Tomorrow I'll probably do the museums and bridge. There are a few other things to do, such as go to Tiger's Temple and Erawan Waterfalls. I might also check if there is a direct bus to Chang Mai instead of me having to go via Bangkok! Looking at the guide book Sukhothai Historical Park looks like a good place to go for a bit.