Golden Fern Hotel, Chang Mai (Thailand)
metadata

keywords:
published:
updated:
Well, I'm in Chang Mai. It is a lot cooler up here and much less humid. For the first time on my travels I had to get into the cotton sleeping bag liner because I was cold, not because of bugs! I appear to have acclimatised to Southern Thailand enough to feel cold in Northern Thailand. Its a lot more cloudy here and it rains frequently too.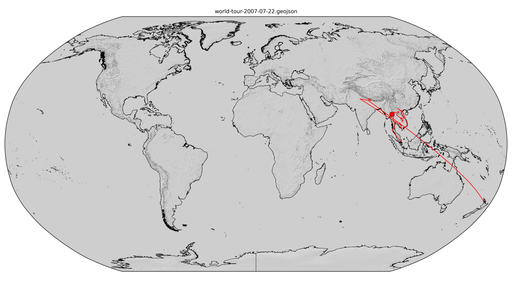 The bus journey up here was uneventful. 'twas a simple matter to get a tuk-tuk into the Old City to my desired guest house. Fortunately there was room for me as I didn't fancy walking around with 2 bags looking for somewhere else in the rain. Having said that, I immediately dumped my bags and set off around town to look for Harry Potter book number 7 which came out on the 21st (the day I got the bus here). The bus arrived at ~1400 so I had plenty of time; that wasn't the rush. The rush was I doubted I'd find an English copy in Chang Mai before someone blurted out the ending. Fortunately I found a copy (after retracing my steps). This is the reason why there is no entry for yesterday; I was busy reading Harry Potter!
I have not seen anything of Chang Mai, 'The City of Culture', apart from looking for food. Having finished the book at ~1700 I may start to pop out and see the sights. There is a bazaar, a museum and a few temples I wish to visit. Also, Doi Inthanon is nearby (the highest point in Thailand at 2595m) it'd be rude not to summit it, as I still call myself a mountaineer.
I have not decided where to go next i) Nong Khau to Vientiane ii) Chang Khong to Huay Xai; now I don't need to go to Bangkok again both options are still open to me.