Golden Fern Hotel, Chang Mai (Thailand)
metadata

keywords:
published:
updated: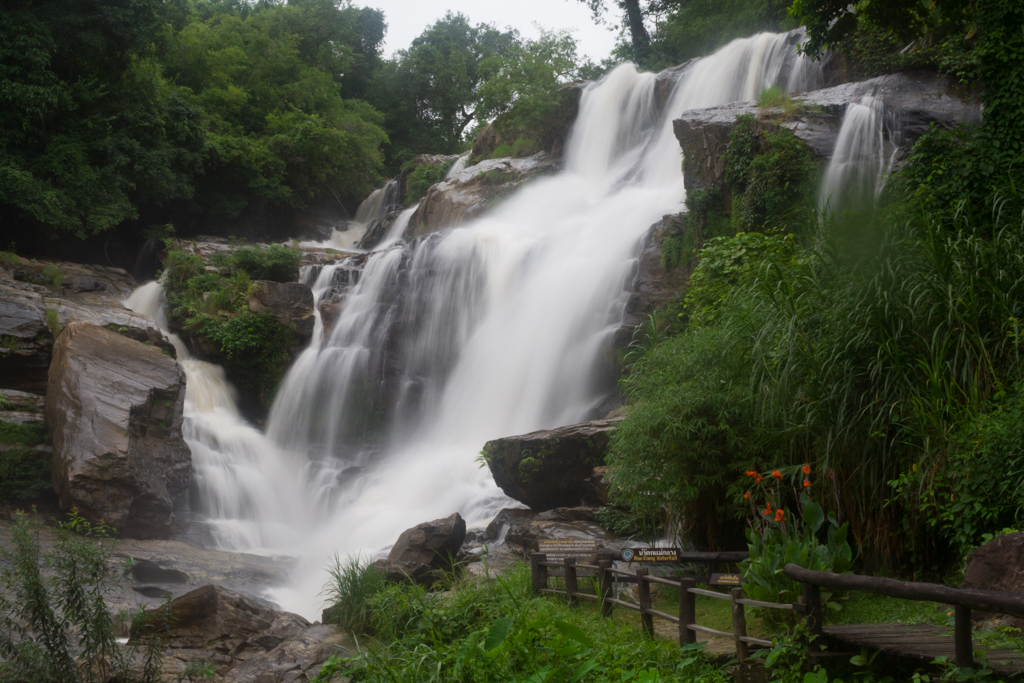 Today I went to Doi Inthanon National Park. Doi Inthanon is the highest peak in Thailand at 2595m. To get there the plan was to get a bus to Chom Thong then a sawngthaew into the National Park. The first part went smoothly, no problems. The second part was rubbish: there were no public sawngthaew going to the National Park (that I could see) and so I had to charter one for the day at 800THB. This was a rip-off as my daily limit is 960THB and the hour long bus journey cost 34THB. I was not happy. To add insult to injury, the entrance fee to the National Park has mysteriously doubled since the guidebook was written, only a year ago. They weren't even subtle about it: two 200THB tickets were stapled together!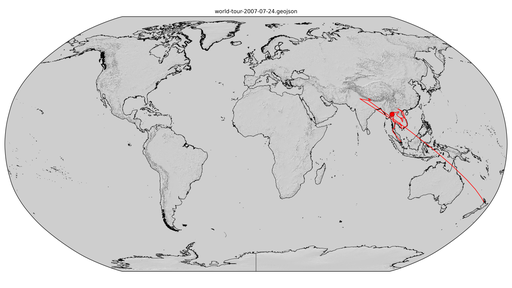 The peak of Doi Inthanon was unspectacular. Cloud was everywhere so visibility was ~50m. There was a road to the summit, with a car park and a radar station on top. It was pleasantly cool up there. We stopped off at some waterfalls and a temple on the way back down. If the visibility was good it might have been a nice place to go but I'm still in shock of today's cost. Tomorrow I'm not going to do anything - just read and walk around, not spending any money!