Jaliya Guest House, Luang Prabang (Laos)
metadata

keywords:
published:
updated: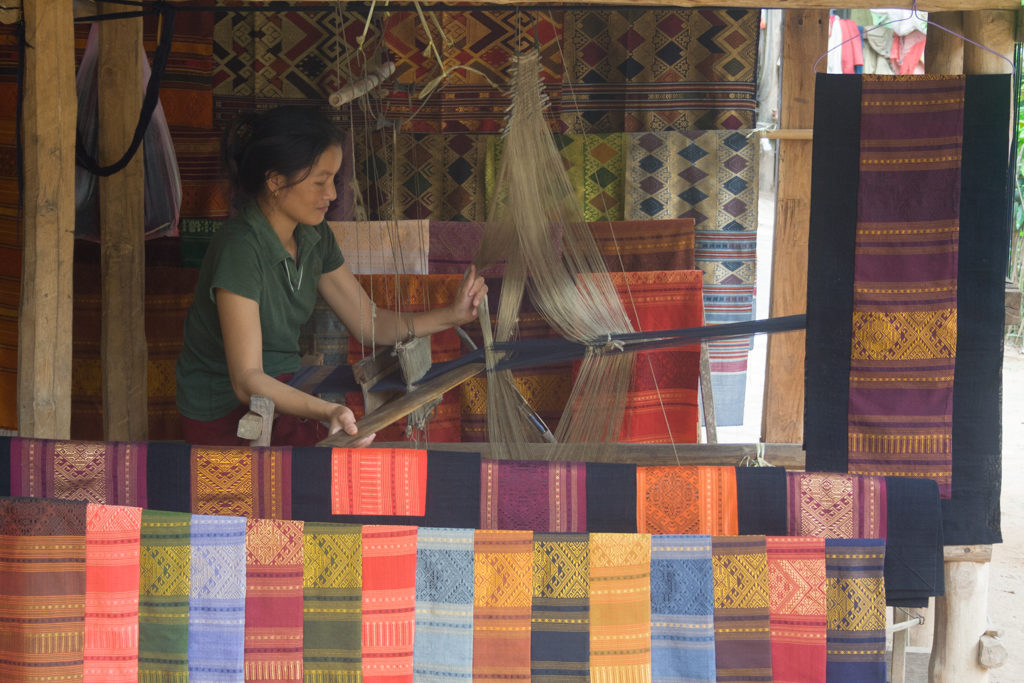 After checking out boat times and fares yesterday I made my way to the Mekong early this morning for the trip to Pak Ou. I paid 50,000LAK for the trip, some companies were offering 150,000LAK! Our boat had 5 falang and took almost 2 hours to reach the caves. On the way we stopped off at "Whisky Village" which used to be a normal Hmong village, now, however, it is a heavily visited tourist village just because the inhabitants make rice whisky. It felt wrong walking around as the wooden huts were being replaced by concrete homes with huge satellite dishes and house fronts have all been replaced by identical fabric shops. The village had clearly changed a lot from the traditional way of life. Upon seeing the village, and my fears thus confirmed, I was glad I haven't been trekking to see other ethnic minority villages on tours, such as the ones offered in Chang Mai or Luang Prabang. It clearly erodes away traditional life when villagers realise they can get more money by selling you a pack of crisps than learning a trade and living in the community. OK, rant over.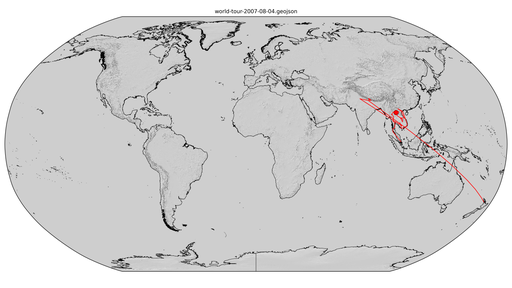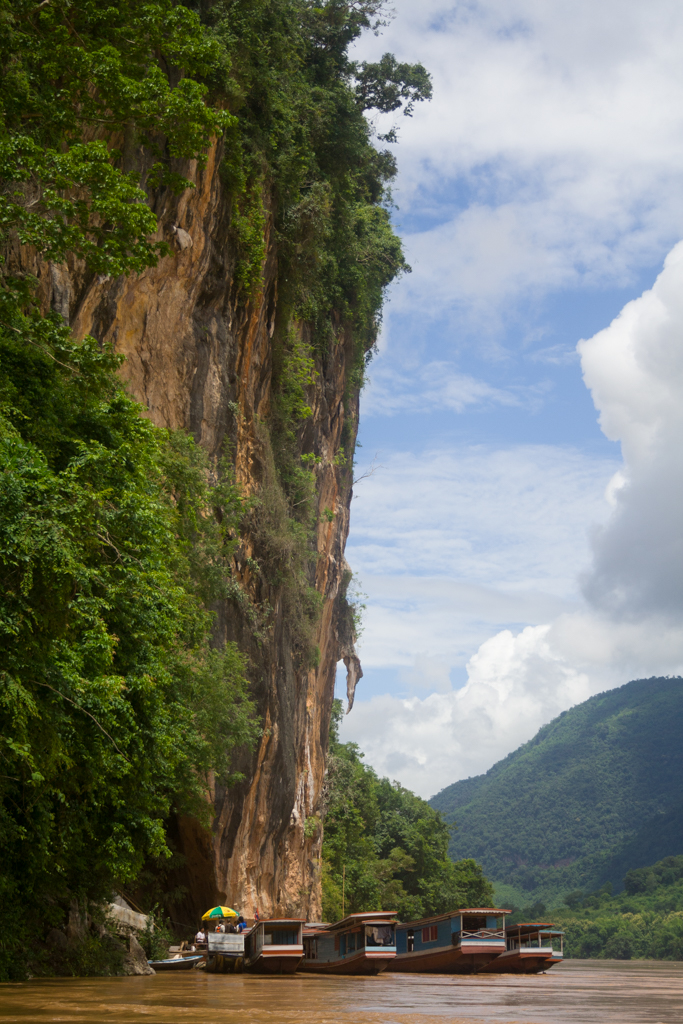 The cave at Pak Ou was OK, I was more impressed by the limestone cliffs that plummeted into the Mekong which the cave was set in. Basically, at Pak Ou, there is a cave which houses an awful lot of Buddha statues and a few shrines. The statues are tiny household sized ones, not the monstrosities one finds in Bangkok. I took some photos but not many as it was darker than a jungle in there.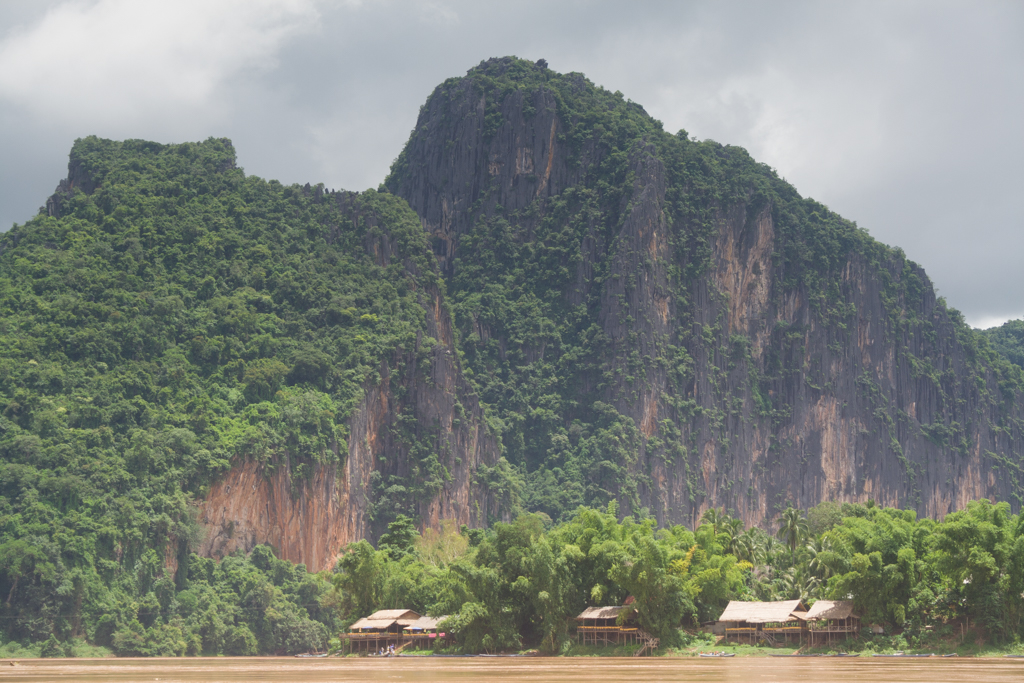 Just a note about photography: in jungles I'm having to go down to f4.0 and an ISO of 800 to get an exposure of 1/40th of a second, sometimes 1/20th! For those non-photographers out there this means 3 things: 1) Jungles are dark; 2) The photos might be noisy; 3) The photos might be blurred. There's nothing I can do about it except buy a lens which goes to f2.8 and then have a narrow depth-of-field.
I think that I've been in Luang Prabang too long now. It feels like I'm living here, not visiting here. After returning to my room and having a shower I got a tuk-tuk to the Northern Bus station to check out times for the bus to Sam Neua. According to the ticket guy it arrives at about 1600/1630, sometimes 1700. The ticket is 100,000LAK and the bus arrives at Sam Neua at 12 the next day which I think means midnight, not noon as Sam Neua is not that far away!
Well, reading the guide book, it is, :(. Apparently, buses from Sam Neua to Luang Prabang are 15 hours. I assume it is no different in the other direction. Even as the crow flies it is further away than Huay Xai. Looks like I'm going to have to buy supplies. I went and settled my hotel bill. She said that I have to be out by 12 but that I can leave my bags in reception until my bus, which I'll do. I went and bought another book just in case I finish the current one before Sam Neua.