Mountain View Hotel, Sapa (Vietnam)
metadata

keywords:
published:
updated:
The train journey to Lao Cai was a slight let down as I was expecting a bed like the overnighter from Hue, instead I got a coach seat which was slightly too small for me and no matter how I sat I couldn't get to sleep without hurting my neck. My head literally spilled over the back of my seat, not good when your journey is 9 hours through the night. Lao Cai was an eye opener, it clearly exists solely for the minibus trip to Sapa 30km away. There was an army of them in front of the station. Sapa was even worse: I had LOTS of touts trying to get me to go to their hotel. It took me a while to orientate the map with what I was seeing (there's clearly been a lot of development since the map was last done), thus gaining me more attention. I always had at least 2 people talking to me at the same time, sometimes 4. They weren't rude - which is rare. Some were even on motorbikes idling next to me as I walked to Mountain View, carrying my bags.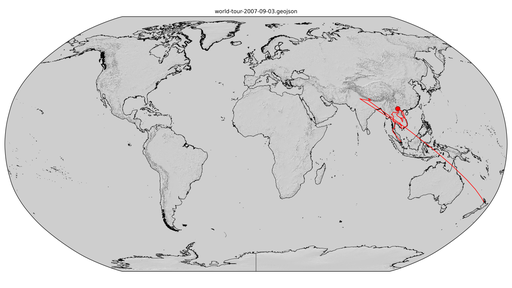 Once I got here I was so glad about my choice. The staff all speak superb English and they have rooms for 6USD. My room is amazing: double AND single bed, TV, en-suite, hot water, mozzie net and veranda.The room even has coordinating bet sheets, it's a really nice homely room. I love it and it was only 6USD!