Xuan, Saigon (Vietnam)
metadata

keywords:
published:
updated:
I think the plan is to go to the Reunification Palace and War Museum this afternoon then go to Cholon and the bus station tomorrow to suss out tickets to Cantho for the day after.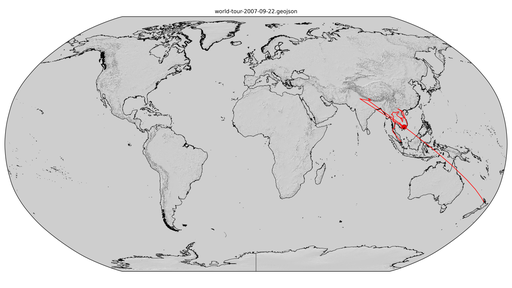 Yesterday I met a Japanese girl called Midori in the Internet Cafe and today we met up for lunch. It was good to sit and chat for a while, I don't appear to have been meeting many people in Vietnam, not compared to Thailand or Laos at any rate, so it was good to talk to someone for a bit. I also re-stocked on soap and toothpaste, the soap is fragranted with Rose Petals and the toothpaste is Menthol Tea flavoured. When I start to use them I'm going to smell absolutely priceless.
Well, the Reunification Palace is just a 1960s concrete monstrosity and is nothing remarkable. I expect it's value lies in it's sentiments, not it's architecture or anything else noticeable to a non-Vietnamese. The War Museum was good. In the entrance were numerous tanks, planes and a Huey left over by the Americans. There was even a daisy cutter. Inside were countless harrowing B&W photos of the effects of the chemicals which the US dropped on Vietnam including napalm, defoliants and white phosphorus. It was very humbling.