Hien, Cantho (Vietnam)
metadata

keywords:
published:
updated:
Well, it appears that yesterday I bought a ticket to Cantho for a minibus not a bus. It only cost me 7,000VND more than the bus ticket so it's pretty good. It took 4 hours to get here so that was OK too.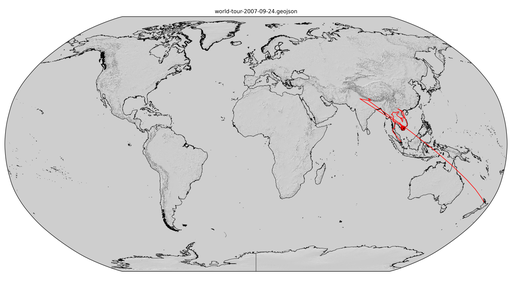 I managed to secure a place in the guesthouse that I wanted and also sort out a tour of the floating markets for tomorrow. It is a bit expensive but it's much better than me trying to do it on my own as it'd take 2 days, not the 1 that this tour is. I also checked out the onwards transport too and it looks like getting to Rach Gia is going to be quite easy. With me staying here for only 2 nights and hopefully not sleeping in Rach Gia then it'll mean I have 5 nights on Phu Quoc until my visa is ready in Saigon. Even if I don't like Phu Quoc I can certainly while away the time back in Saigon without spending much money!