Nhat Lan, Phu Quoc (Vietnam)
metadata

keywords:
published:
updated:
I woke up this morning to the sound of heavy rain. I got absolutely drenched going to breakfast and I was rewarded by feeling queazy as soon as I got back to my room. It passed without incident so I'm able to keep my vomit-free record still.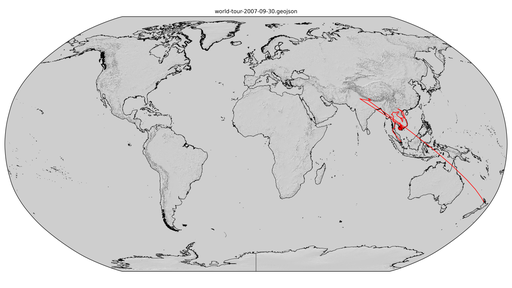 As it's been raining all morning I decided to get out the guide books and check out the other countries in the plan to see if it's still all feasible. Looking at Nepal things are still looking good. According to LP the budget for trekking is 10USD to 20USD which is fine as it's below 30USD. This'll enable me to cover the cost of a guide and a hot shower every now and then. India is still looking good as I only plan on doing the Golden Triangle. The problem is New Zealand. My plan was to be under budget in Asia so I could be over budget in New Zealand, it's certainly looking like I'll annex New Zealand and head home. I only want to go for the scenery - which can wait until I have a job I guess.
Even though it has stopped raining now the hotel guy said a typhoon is coming and may delay my departure by anywhere between 2 days or 2 weeks if I leave by boat. To use an internal flight in Vietnam you must have a passport, not a photocopy, which rules out flying out of here. We'll see if the boats are running tomorrow.