Nhat Lan, Phu Quoc (Vietnam)
metadata

keywords:
published:
updated:
I woke up this morning and was informed there would be no boats today. It's raining. I just hope it doesn't take another day for the typhoon to pass. Sitting looking out to sea I can see large patches of blue sky, the first I've seen in days. Perhaps it's looking up for tomorrow. Most of the morning has had large patches of blue sky but at lunch it tipped it down again, the weather is defiantly improving but as to whether it gets good enough by tomorrow remains to be seen. It looks dubious.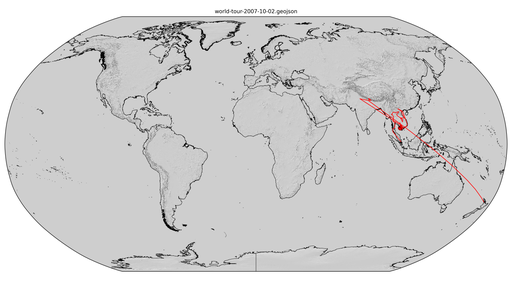 The staff at the resort seem to think I can catch a flight with only a photocopied passport. This runs against the information I was given by the staff at the travel agency in Saigon who are extending my visa. If the boats aren't running tomorrow then I'll try to fly because this is getting ridiculous. They say it's only 17USD to Rach Gia which I can certainly afford due to my low average on Phu Quoc. I just can't afford any more time.