Smiley, Siem Reap (Cambodia)
metadata

keywords:
published:
updated:
Things may start to get a bit confusing round here. 1USD ~ 4,000KHR but no one uses riel, they all use dollars. You pay for something in dollars and get change in a mixture of riel and dollars at the same time. For small things you can pay in riel but this duality is going to make keeping a mental idea of my spendings very difficult.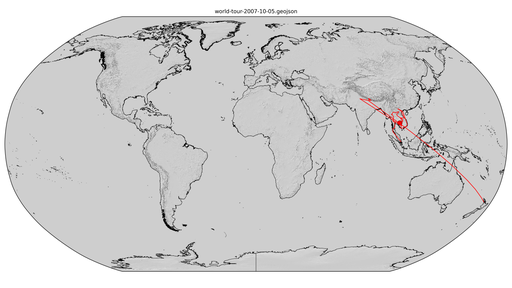 As we pulled into the station I saw the tuk-tuk driver holding my sign which was a very welcome sight. There were so many moto drivers there that a policeman was beating them back with a cane so that I could get off the bus without being mobbed. My room is more expensive than the one in Phnom Penh but it's an awful lot better quality. I have furniture and decorations with silk hangings and bed cover! I'm going to grab a shave and shower then some lunch and just chill out. My room even has English-type plug sockets!