Smiley, Siem Reap (Cambodia)
metadata

keywords:
published:
updated:
Once again I decided not to walk to Angkor. This time I did not go via tuk-tuk but moto - and not on a tour either. I got dropped off at Ta Prohm which is one of the most popular sights as it is completely at the mercy of huge trees which engulf most of the stone work. It was used in the film "Tomb Raider" incidentally. I then walked to the centre of Angkor Thom along the road stopping off at Ta Keo and some random towers that didn't appear on any map. Ta Keo had some really narrow and high steep steps to get to the 50m high summit. I got talking to one of the guards/wardens and found out that he works 15 days-a-month and gets paid 20USD per month - only just above the infamous 'dollar-a-day' mark.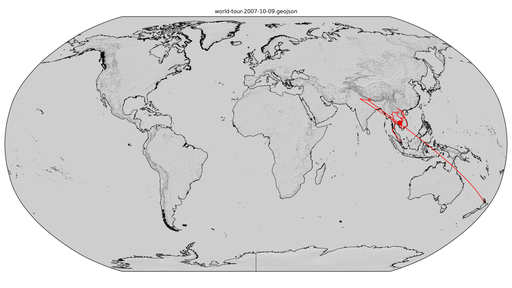 Tomorrow I'll not do much as my pass for Angkor has now expired except save money. One of the things which caught my eye was a butterfly place. I'll probably drop in and blow both memory cards on them if I can. The day after I'll get a bus back to Phnom Penh for my flight to India.