Tat, Phnom Penh (Cambodia)
metadata

keywords:
published:
updated:
I went for a little walk this morning to find a movie place but I was unable to find it. I'm certain I was in the right place but it just wasn't there. One of the buildings on the street was like a building site so I can only assume it's getting renovated.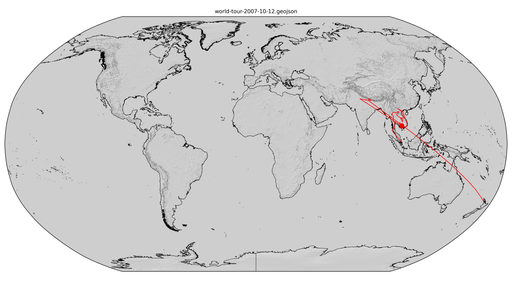 In other news, my hot shower is really good (as good as the UK) so I'm enjoying a clean streak at the minute. This afternoon I'll probably go to the Killing Fields of Choeung Ek for a wander around. Tomorrow I'll do S-21 and the day after I'll do the National Museum and the Royal Palace.
I've been unable to confirm my flights as the offices are closed due to some national holiday. According to the hotel owner things will only return to normal on Monday - which is the day I leave, so I can only hope that confirming one's seat is a minor requirement.
Well, I've just returned from the Killing Fields. It was very moving. It was smaller than I expected but just as powerful. There is a large white stupa which contains lots of glass shelves rising almost 10 metres in the air. Each shelf is covered in skulls excavated from some of the surrounding mass graves. They were separated into approximate ages going down to some tiny ones for 15 year olds. A few had obvious bullet holes with a fair amount indicating that the victim was beaten to death. However, most showed no obvious damage. It was quite a sight and made me queasy after a while. I then strolled around some of the small fields and identified clothes sticking out of the ground from victims who's bodies have been left buried. I even photographed a bone fragment sticking out, it's all rather depressing. I overheard a guide say that there are over 300 Killing Fields across Cambodia but that this one is the biggest.