Hotel Hindustan, Delhi (India)
metadata

keywords:
published:
updated:
This morning I walked to Connaught Place to attempt to rearrange my flights home. Two first impressions of Delhi which I can say: it's dirty and it's smelly. Everywhere I walked today I could either smell fetid garbage or pungent urine, it ain't nice. I managed to locate both offices for Singapore Airlines and Air New Zealand after a bit of confusion with the addresses. I have successfully managed to rearrange my flights to bring them closer, which is good. Even better is that I didn't have to pay a penny! I'm now leaving Delhi on the 27th of November and I'll eventually arrive in London on the 1st of December. This means my trip will have been just over 5 months instead of over 6 months. I'll actually have a day in Auckland as the flight I wanted to London is full so I have to take the same flight but just the next day. All I have to do now is rearrange my coach from London to Sheffield and I'm sorted.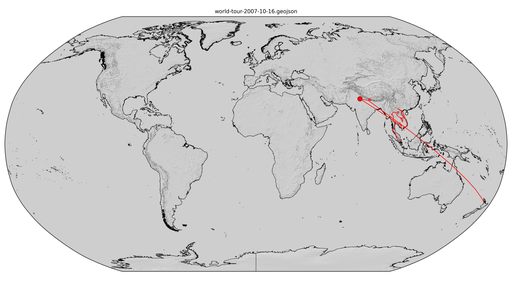 In other news an Indian thought I was Kashmiri - which was cool.