Hotel Glasgow, Bhairawa (Nepal)
metadata

keywords:
published:
updated:
The train got into Gorakhpur at 1130 after leaving on time, which means that it took just over 18 hours. It wasn't that bad actually, pretty similar to the long Vietnamese journeys. The only difference is that they don't announce the next destination and as it was an hour late to arrive I was very aware that I may have missed my stop.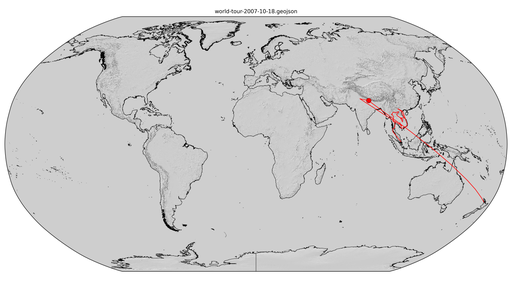 I'm now sat on the bus waiting for it to depart for the border. Donkeys and cows roam the streets mixing it up with the hawkers and rickshaws. You could grow potatoes in the dirt that is washed up in the corners of the bus' floor - it's that manky. Also the seats are 2-3, not 2-2, which means I'm squished sideways again. The duration also doubled en-route. We must have done a big detour because after 3 hours we were only 40km closer to Sunauli (the border town). We stopped off to have some food at 1600 and I was pleased to find some decent chai.
The border crossing went well and the few Nepali I've met seem friendly and smiley. Tomorrow morning I'll get a tourist bus to Kathmandu at about 0700.