Manang, 3500m (Nepal)
metadata

keywords:
published:
updated: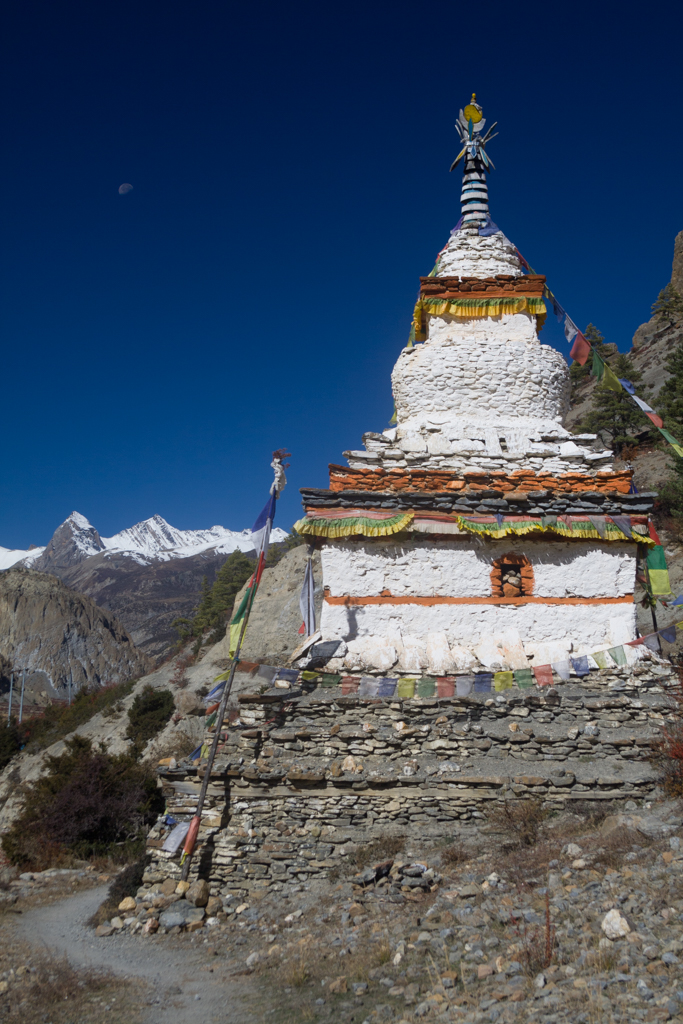 Today's walking has been good and I've seen some decent things. Today we were able to see Annapurna III for the majority, indeed, I can see it now as I write this in Manang. We started at 0730, as per usual, and arrived in Manang at ~1300. We had lunch while walking and also visited a monastery - more later. I decided to take the 'easy way' to Manang as I want to save my energy for the Thorong La. This keeps to the south bank of the river and doesn't involve as many ups and downs as the parallel northern route. This meant that we walked through Hongde which has a runway with flights to Pokhara 3 days a week for 80USD. It was quite a surreal deserted little town but one of the flights came in as we stopped for a rest. It was one of those 'you don't get a second attempt at landing' runways as the valley is steep and deep. I imagine you'd have to be on final approach before you could see the runway - initial definitely. It felt a bit weird as the whole place was dusty and made of stone - it felt really remote and abandoned.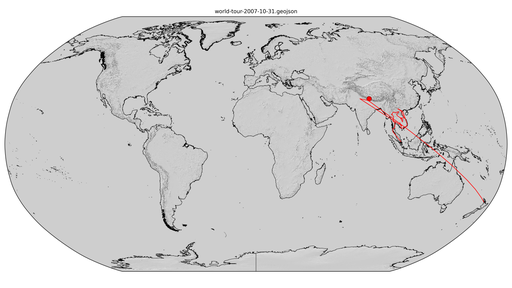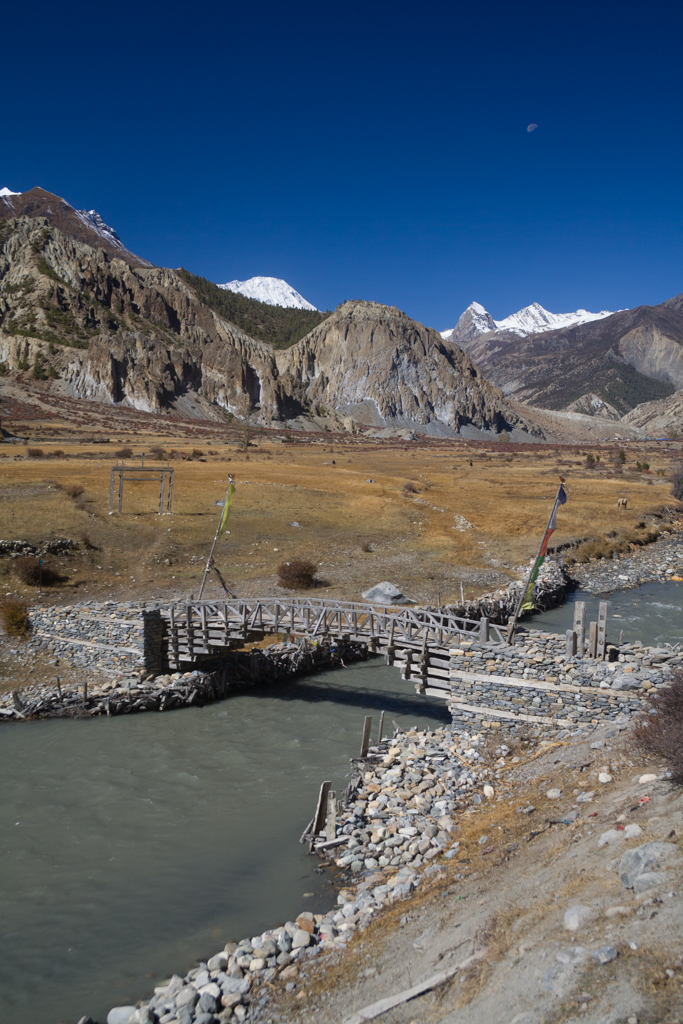 We then walked to Braga, which is only 30mins from Manang and had lunch. I had decent daal bhaat and then we left our bags and walked up the hillside to the top of the village where (according to the warden) Nepal's oldest monastery is located. My guide went and found the warden whilst I admired the spectacular views. The warden unlocked the doors, we removed our shoes and entered. It is an amazing place: small, modest and humble, but intricately decorated in bright colours and clearly old and loved. It was built in the 15th century and was superb to behold. The warden was talking to my guide but I couldn't understand - it was soothing though. There were lots of books high up on shelves and I wouldn't be surprised if they were the originals. I made a donation and the warden gave me a braided string necklace (red, yellow, black, green and white) and a beautiful white silk scarf which he tied around my neck and told me it was for good luck. I am supposed to tie it in a clean place atop Thorong La as a blessing but afterwards my guide said I could keep it if I wanted to. I am not sure what I'm going to do, but it was certainly a special moment. It was really great, one of those moments which pass you by and you could never hope of doing again whilst making it just a special. For now the scarf is in my bag and I'm wearing the necklace thingy.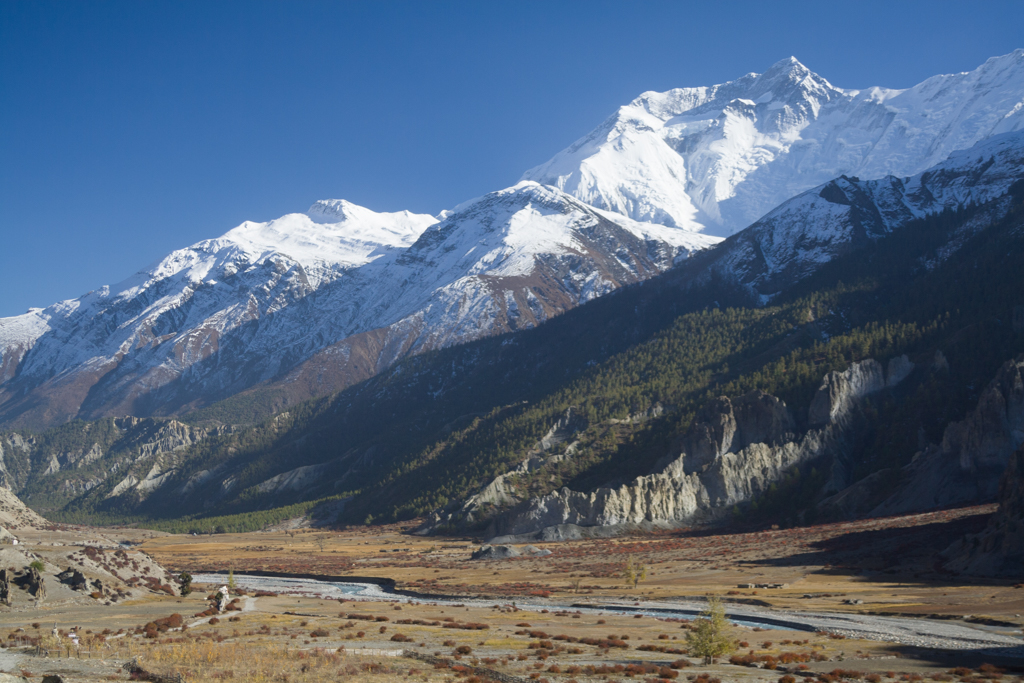 In Manang I had my first shower since leaving Kathmandu and I'm wearing my thermals. It's absolutely boiling in the sun but I'm just getting ready for the next few days. Tomorrow I think we're going to head up to a glacier and come back down for our acclimatisation. Not too sure yet, just taking it bistari bistari. It was also frosty in the morning and we walked past our first bit of snow - a sign of things to come no doubt!