Marpha, 2700m (Nepal)
metadata

keywords:
published:
updated: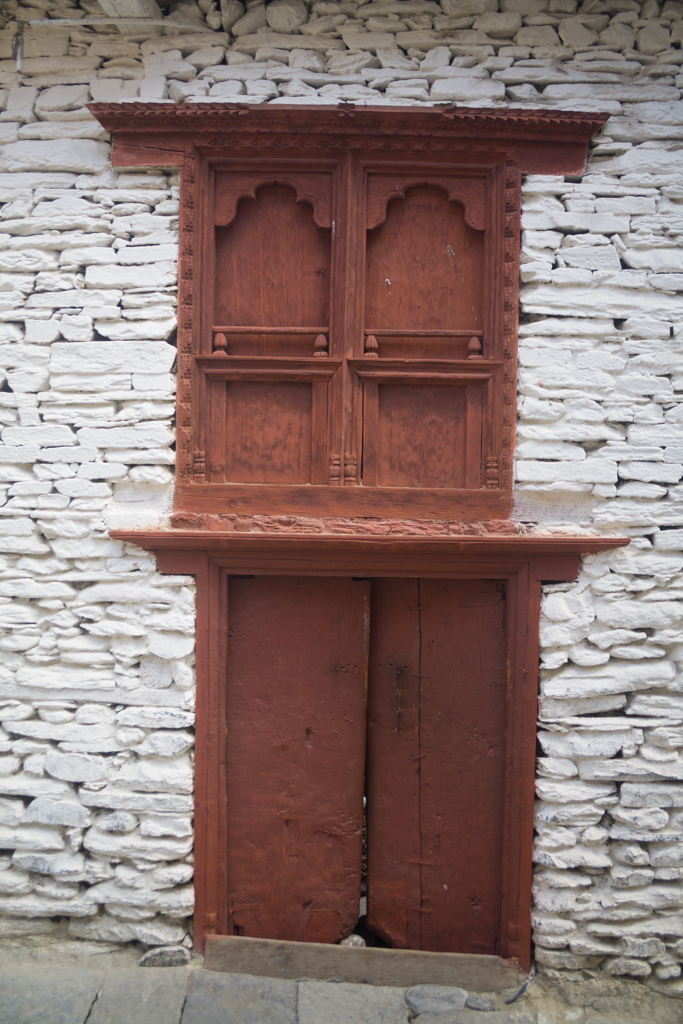 Today had 'the routine' and we ended up in Marpha by 1330, not a bad day I think. We had lunch in Jomsom with the occasional sound of a motorbike. There are now large tracks all the way to Muktinath which carry motorbikes and the odd 4x4. The landscape has been stunning. The mountains are very dusty and brown whilst the valley bottom is flat and covered in pebbles with the river meandering by. If you walk up the valley north for a week you'd be in the ancient kingdom of Mustang. It's a 700USD entry permit though. The skyline has been dominated by the trio peaks of Niligiri (North, Central and South). Dhaulagiri has been covered in cloud all day. As promised at 1200 in Jomsom a major wind picked up along the valley which chills you and blows large clouds of dust into your face.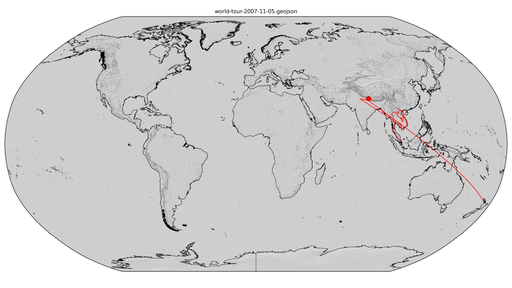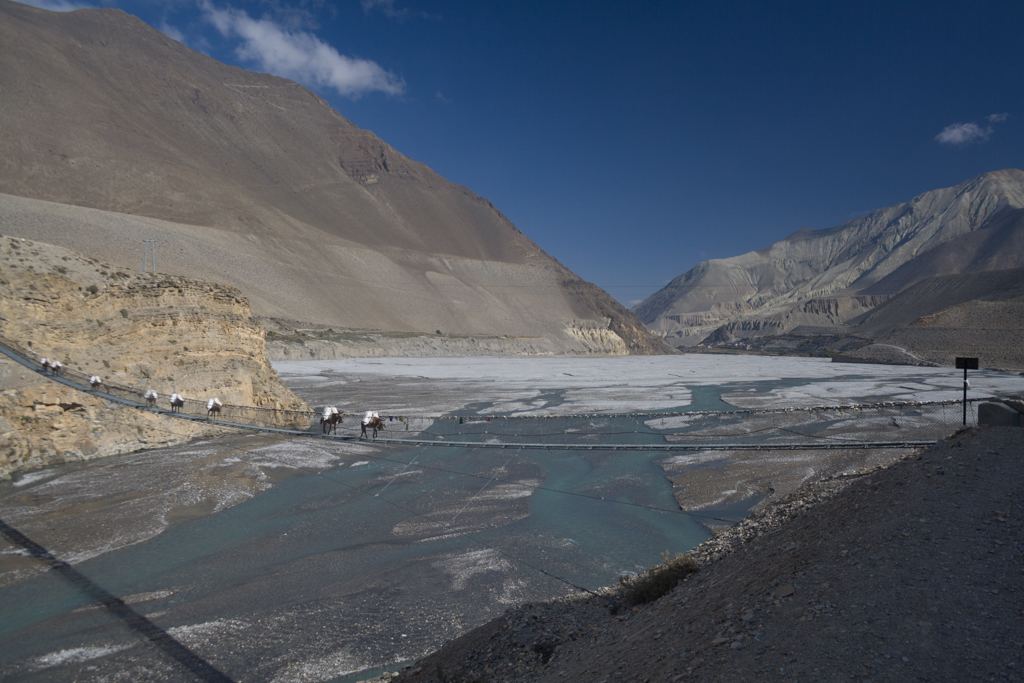 Today's walking has been easy but my legs still ache from yesterday's descent. The hotel I'm staying in is very quaint. It's got a little courtyard and the rooms are cosy - mine's a triangle. I've just walked down to the ACAP water place and it's starting to rain, only spitting - like fine mist - but still, this is the first time on this trek. Let's hope it stops for tomorrow. I have just discovered that this hotel has a Western-style toilet! This is the first one since leaving Kathmandu. I've also swapped my thermal top for a T-shirt (I removed the thermal trousers in Muktinath). I've also changed my inner socks, the first time since Kathmandu too. Aren't I the clean one? Still only 1 shower! I don't smell - honest. I was talking to Paul about it and he said it's because we're eating clean, simple, local food - no chemicals.