Ghorapani, 2900m (Nepal)
metadata

keywords:
published:
updated:
The walking today has been brief. The routine was implemented and we arrived at Ghorapani before 1000. This morning had clear skies so I didn't have to arrange my bag for the walk. It's been uphill all the way and even though it's chilly I'm drenched. Ghorapani itself offers panoramic views of the whole area. It's just disappointing that the peaks are shrouded in cloud. Hopefully that will change at sunrise tomorrow morning for the cliche of watching the spectacle from Poon Hill. About 5 minutes before Ghorapani we encountered more Maoists. Today is the last day my receipt is valid so they didn't 'ask' for any more money. I didn't say a word during the encounter and maintained a visage of contempt. They had two red communist flags, one flying - the other draped over a wall. Lying on top of it was an actual sickle. I laughed at it/them and felt better for it as I walked off. Once again there were 3 of them, unarmed and male, but this time younger. I feel like I need some decent daal bhaat.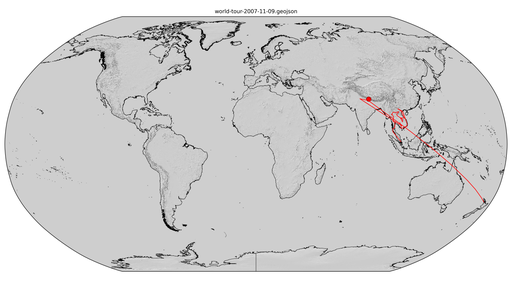 Sometimes I long for:
safe and comfortable transport;
listening to an album on my big headphones whilst lying on my bed;
being able to sit in a comfy chair and watch a film;
walking around in some nice clean clothes after having a hot shower;
enjoying playing HL2:EP2 for the first time without interruption; and
sitting down and organising and processing all the photos I've taken. *
These thoughts may be bourgeois or materialistic but I think the one thing which I can take from my travels is the right not to be judged. Failing that, I have no shame for my desires which I realise are so far out of reach of the majority of the people whom I've met. Perhaps this goes against the ethos of travelling - that I still value my material possessions back home. Don't get me wrong, I've enjoyed my travelling and indeed the best, or most memorable, moments money, truly, couldn't buy. I just long for some R&R, some 'me time'. That may be unfathomable; "but you're on your own, surely it's all 'me time'?" you may say, but I stick by it and I don't care. I may long to be back 'on the road' soon after I get back but all I can do is what I think is right at the time - then I can have a clear conscience as a result of my actions.
* You many be thinking "but what about people?" In the original draft I bracketed "share a laugh over a drink with some friends". The reason why this didn't make it in was that we're not all in Durham anymore and it's thus harder to arrange. Consequently it is buried deeper within my mind as I cannot have it easily upon my return. I will, obviously, be very glad to see my family when I get back. I think that is one thing which is universal though: love. It sounds soppy and cheesy but to see a grandmother playing with her baby grandchild in a dilapidated dirty wooden shack half way around the world in the same way such a scene would play out in the UK makes you realise that we are all the same and thus somethings do not need to be said.
According to Lonely Planet because my guide's name is Dawa it means that he was born on a Monday. It also rained for the majority of the afternoon.