Tarapani, 2700m (Nepal)
metadata

keywords:
published:
updated:
This morning I was up at 0445 so that we could do the typical traipse up to Poon Hill to watch the sunrise and illuminate the Annapurna Range. Just like doing Thorong La, the way was already marked by a train of headtorches. What once probably started out as a few hippies getting stoned on a hill as the sun rose after they'd done 'the overland route' from Europe in the 70s has now turned into a major tourist event. Over 200 people attended the spectacle. There is a teashop, an array of benches and someone has even built a large watch tower - just incase Poon Hill isn't high enough at 3194m. It was absolutely freezing up there and I was there for over an hour. I could hardly operate the camera towards the end. Quite frankly, the sunrise was nothing to write home about - there are better colours in a Norwegian sunset. The best bit was after the sunrise and you could actually see things - thus affording panoramic views of the Himalaya. If you really want to go to Poon Hill then my advice is to go around 0700 or 0800 when everyone is leaving and you can actually see things.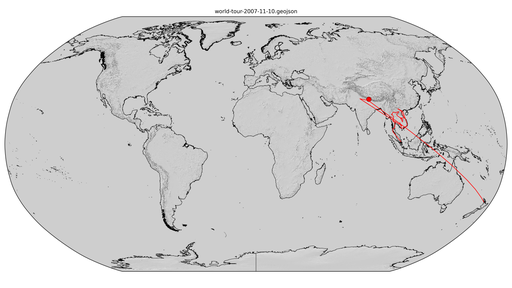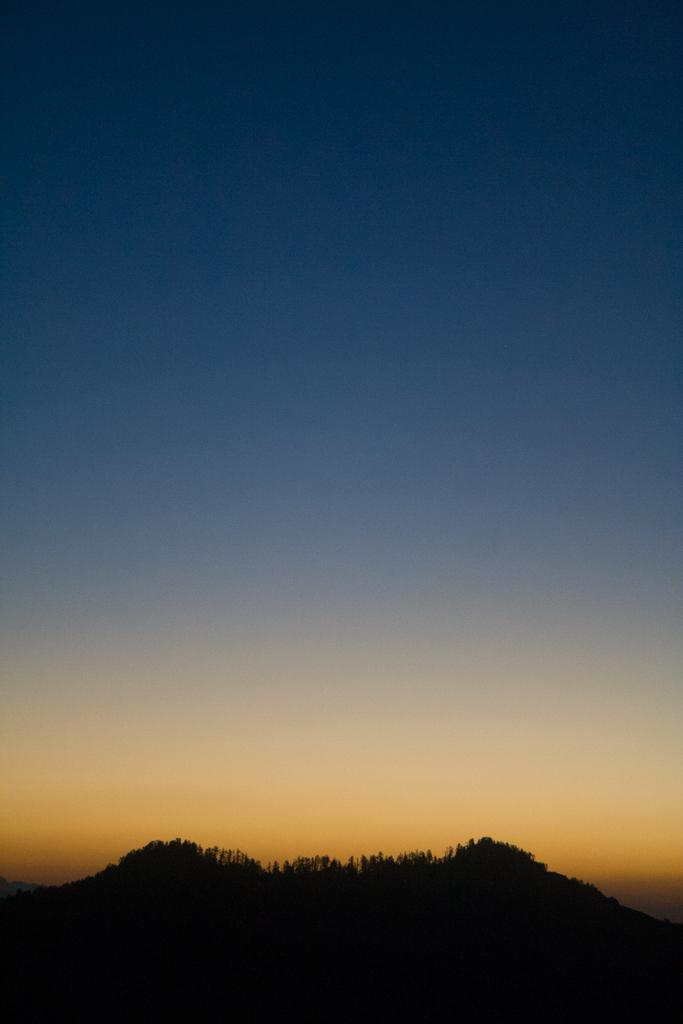 We had breakfast afterwards and set off around 0815. If you want my honest advice then forget Poon Hill altogether, have a lie-in, set off at 0830 for Tarapani. After around 30mins you'll end up atop a small hill (it's obvious which one) which affords much better views of the Annapurna range and Dhaulagiri with no one else in attendance. It was superb and much better than the odd pink peak for a few seconds. If you're doing it as a little side trip then Dawa says that the hill is called "Deaurali Danda" - should you need local help. Just head to Tarapani from Ghorapani and you'll soon get to a grassy summit with a stupa and chautaras (stone ledge for sitting on). You can even see across to the ridiculous tower on Poon Hill. If you time it right (like we did) a flight from Jomson to Pokhara will fly beneath you between yourself and Poon Hill, over Ghorapani. Obviously, any attempt at achieving panoramic views from anywhere will be thwarted by cloud. We were lucky.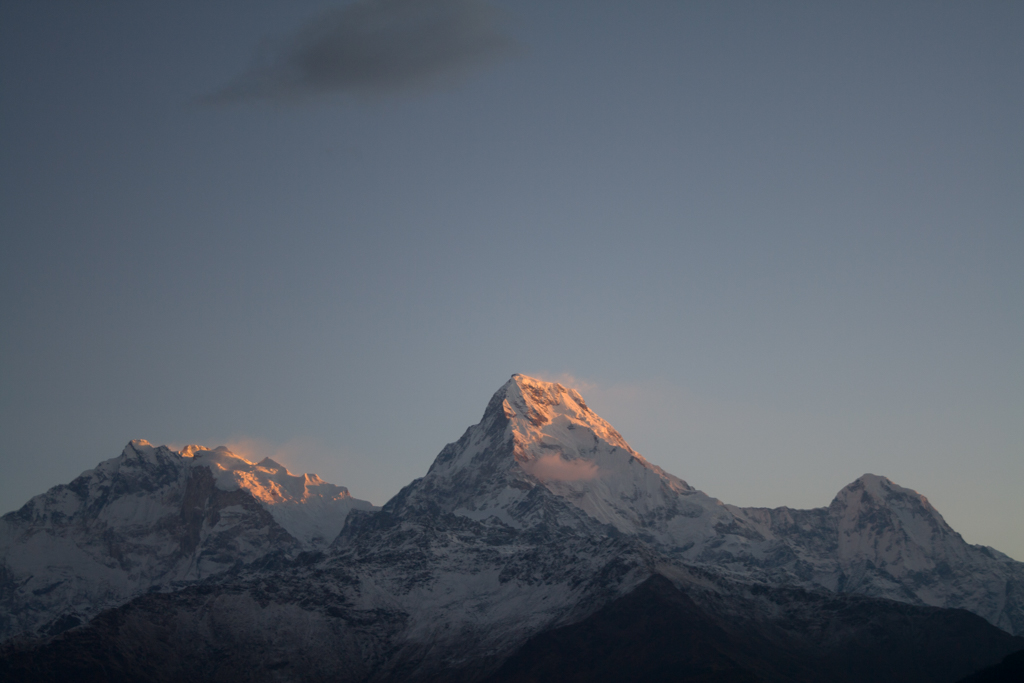 We arrived at Tarapani at @1215 after having a long lunch en route. It's boiling in the Sun as I write this. Tonight'll be my penultimate night in a lodge before steak and beer in Pokhara. WOO! I suppose the detox of not having any alcohol whilst trekking will counter-balance the 640ml (~1.1 pints) I had as a minimum every night in SE Asia! Tarapani has great views of Annapurna South apparently, but it's in cloud at the moment. There are some langurs in the trees but they're very camera shy. I also saw a bizare stoat-type thing (I later found out it's a 'Yellow Throated Marten'). It's head and front torso were yellow which changed to black for the lower torso and tail. It looked surprisingly clean too. I've come inside now as it's started raining. Apparently tomorrow is only 2 hours and the last day is 4. Nothing compared to Manang district but it's still good to be out in the countryside. I think I'll only stay in Pokhara for a few days and then I'll finish my Nepali leg of the trip in Thamel. I only want to go to the World Peace Pagoda, the Gurkha Museum and take the classic panorama of the Annapurna Range reflected in Phewa Tal. Theoretically that could all be done in a day. I'm not sure what I'm going to do in Thamel - I still haven't been to Bodhnath Stupa on the outskirts yet. That'll only take a few hours so God knows what I'll do until the 25th - hopefully cheap things! It's now proporly tipping it down. I may go to Bhairawa early and nip to Lumbini to see all the temples at the birthplace of the The Buddha but I think my enthusiasm for adventure is dwindling with the end being so close.