Orient Youth Hostel, Pokhara (Nepal)
metadata

keywords:
published:
updated:
Pokhara seems to be quite good. I've allowed 3 days and I have to do the Mountaineering Museum, the Gurkha Museum and the World Peace Pagoda / Phewa Tal. My hotel is in a very quiet idyllic backstreet and is just what I need after 2 weeks in the hills. This afternoon I'll also go to an internet café and send off some emails and wallposts on Facebook. I think I'll leave my blog until Kathmandu as it'll take ages to type up. Tomorrow I'll walk to the Gurkha Museum in some freshly laundered clothes. I've decided to change my bus ticket when I confirm it in Kathmandu on the 16th. The rest of my time in Kathmandu I'll probably spend walking or cycling around the valley area visiting some of the UNESCO sites, as well as copying my journal to my main book. It'll take me a while to do them all and should keep me nicely occupied - that and with becoming a semi-permanent resident of an internet café. The trick'll be just drinking tea and leaving the beer so that I save money and don't have to use my card until Auckland - if it still works. I'm still anxious to find out my bank balance too. It'll directly influence me as there's an Amazon order I want to place, I need to buy the Orange Box too and then there's train tickets to be bought.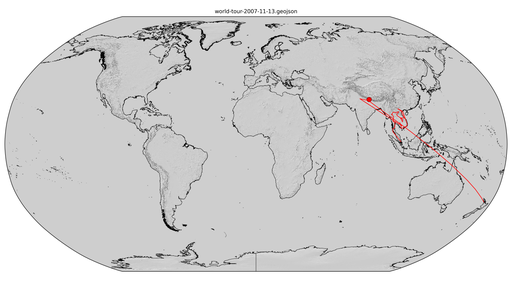 I'm going to have to get a part-time job again when I get back - I can tell. Hopefully not Sales but we'll see I guess. Perhaps (fingers crossed) it can wait until after New Year.
I've just come back from the International Mountaineering Museum. It was quite good, it had some superb photo displays - really awesome. It's good for passing an hour or so. I'll now nip round the corner for the internet I think. See what's been happening in the world. I'll have to do the World Peace Pagoda tomorrow and the Gurkha Museum the day after as the Gurkha Museum is closed Wednesdays.