Hotel Red Planet, Kathmandu (Nepal)
metadata

keywords:
published:
updated:
The bus journey was fine today. It was a little cramped as every seat was full but it was much better than a local bus. We stopped off for lunch at a resort on the side of the river in the middle of no-where. Lunch was posh daal bhaat which was fine by me. I saw the odd raft go by down the river too. Lunch was free, as promised. There was a large traffic jam on entering Kathmandu again which delayed us by over an hour. As promised, the bus went to Thamel and I knew where I was so I didn't need a taxi - which was good. It also felt good to be back, perhaps because, like returning to Hanoi, I already have been there so it felt familiar. I'm in the same room in the same hotel in Thamel too. I asked for a discount as I'm here for a while so he knocked off the tax - good man. I should have asked last time too, I just didn't know I was here for so long back then.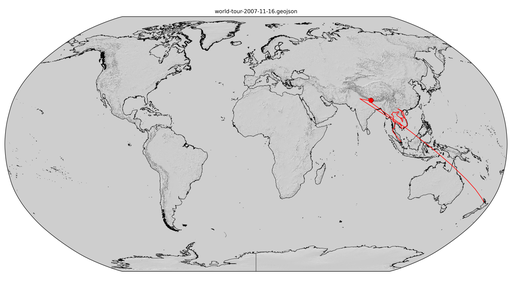 I went and collected my bag from the trekking agency and returned the sleeping bag as well. I now have all my gear back. I also went and changed/confirmed my bus ticket to Sunauli. The bus company only runs on alternate days so I'm going 2 days earlier. No problem really, I seem to remember that Hotel Glasgow has TVs - I haven't had one of them since Phnom Penh so I can have something to do after Lumbini.
Tomorrow I'll start typing almost 4 weeks' worth of entries. Then I'll read Harry Potter to save money. After all this I'll have time to visit some of the UNESCO sites in the valley - I really want to go to Bodhnath.
For some reason I'm really tired so I'll just get a pizza and then go to bed. There's no rush now, plenty of time. My feet are already loving the return to Tevas and I'm sure my body'll thank me for the shave and return to linen shirts and ¾ length trousers tomorrow.