Film Aspect Ratios
metadata
This is just a very quick post to illustrate some of the variety in aspect ratios that there is to be found amongst current cinematography. Particularly, how some films change their aspect ratio throughout the film. For example, "Avatar" (shown below) uses a ratio of 16:9 which is great. Most modern TVs are 16:9 (as they are usually 1,920 px × 1,080 px in resolution) and therefore this means that "Avatar" can be watched by everyone at home without any black bars on their TV - great!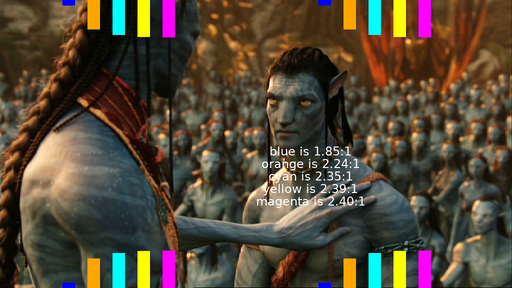 Next comes "Frozen" (shown below) with its quite bizarre 2.24:1 aspect ratio. To my knowledge, this aspect ratio is unique as no other film is released in this aspect ratio. I concede that film makers have the right to release films in whatever aspect ratio they want, however, picking something unique means that everyone will have to watch it with black bars on in some way.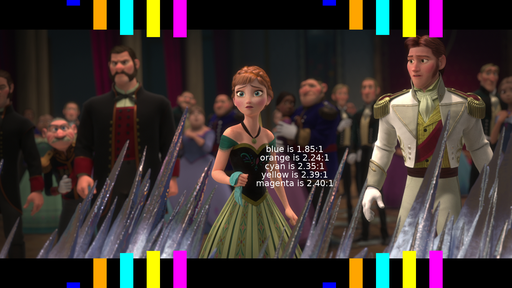 Now we come to the more frustrating examples: first off "The Dark Knight". To me, this is the most frustrating example of all. The two screenshots below are both taken from "The Dark Knight" and they show how the aspect ratio of the film changes throughout: sometimes it is 2.40:1 and sometimes it is 16:9 (i.e., 1.78:1). There does not appear to be a reason for this and I cannot see a pattern, it is almost like the producers of the film didn't notice.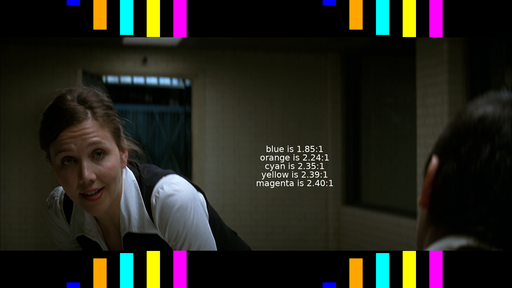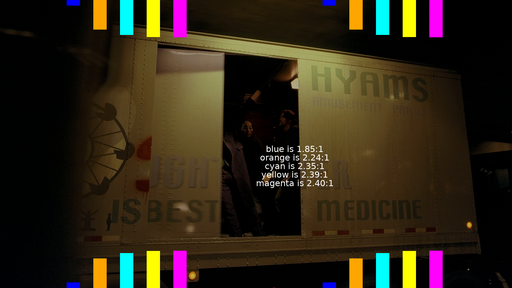 Finally, "The Grand Budapest Hotel" contains many aspect ratios throughout as an aide to the viewer. There is a lot of switching between time periods in "The Grand Budapest Hotel" and the aspect ratio changes with each one to make it easier for the viewer to know which time is currently being shown. Unfortunately, the way that they have chosen to go about this means that the wide aspect ratio parts of the film have black bars on all four sides (as shown below)!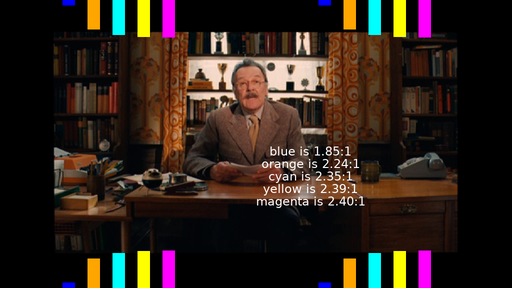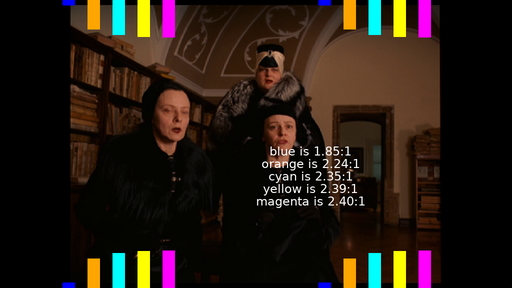 In summary, modern cinematography utilises a wide range of aspect ratios when they release their films - sometimes even within the same film. As such, I don't think that it is ever going to be possible to escape those dreaded black bars when watching films at home.