Adding Vector Map Underlays In Cartopy
metadata

keywords:
published:
updated:
Recently I decided that I wanted map backgrounds which worked quickly over a variety of scales; I did not want to have to load a 21,600 px × 10,800 px image just to get green and blue backgrounds for the south coast of England. To this end I wrote a Python function called pyguymer3.geo.add_map_underlay() which plots a variety of vector datasets from Natural Earth as well as the GeoJSON files from my previous blog post about vectorising the GLOBE dataset. It has the option too of plotting cultural datasets, such as railways and roads.
Below are three example images created by this function, showing a global extent, a local extent and an animation.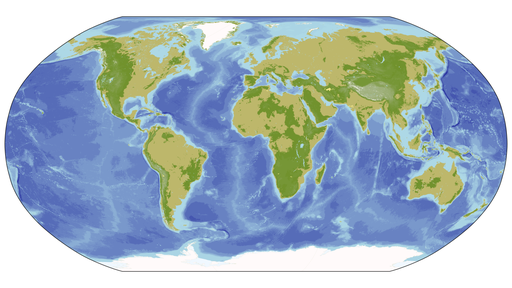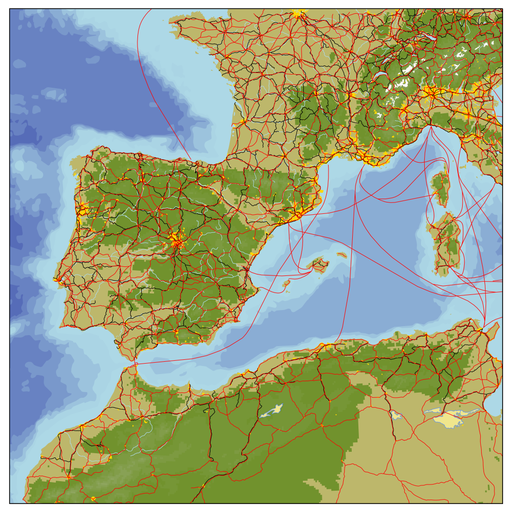 The three Pythonn scripts used to generate the above images are included below.
Enjoy!